Threshold Alarms Table Item¶
This item lists all the threshold alarms which occurred since the beginning of the test. More information can be found in the documentation dedicated to Alarms and Thresholds.

| Name | Description |
| --- | --- |
| Connection | Monitoring or SLA that was trigerred, |
| Counter | counter or threshold that raised the alarm, |
| Duration | Duration of this trigger. 0 ms indicates a single violation. |
| Time | Time of the error converted in your browser local time. |
Note
To customize the Threshold Alarms Table, please refer to the documentation page about the legend and metrics. Editing a Threshold Alarms Table only allows you to filter on a monitoring connection or SLA.
View Alarm Details¶
It is possible to see the details of any given threshold with a click on

This immediately creates a new line chart: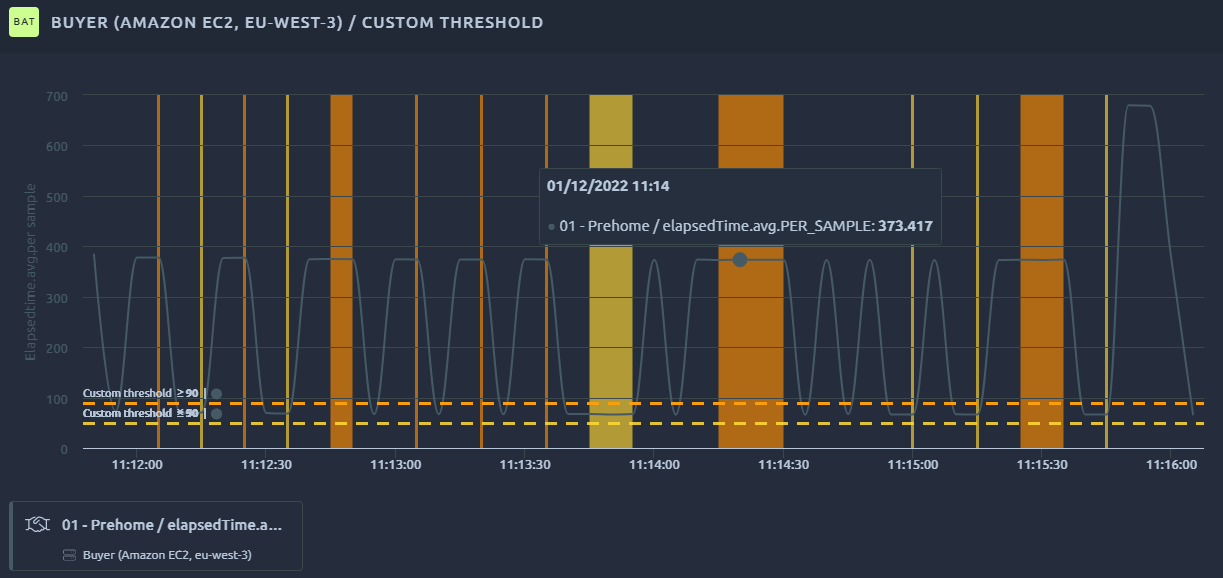 Export as CSV¶
To export the table, please refer to the documentation page about exporting tables.