What is New Relic APM?¶

New-Relic is a Saas platform to monitor applications and servers. This module allows you to pull metrics from New Relic APM. Correlate monitoring metrics from your New Relic account inside your OctoPerf test reports.
Configuration¶
New-Relic requires the following settings:
API URL: either https://api.newrelic.com or https://api.eu.newrelic.com (if your account is in EU datacenter),
API-Key: See how to create a REST API-Key.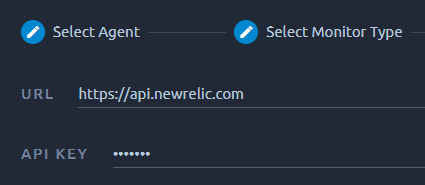 The next step involves selecting the applications to monitor.
Applications¶
Select the applications you would like to monitor. The applications which can be monitored are the applications available in New Relic APM.