Line Chart Report Item¶
Line charts allow to draw statistics evolution over time.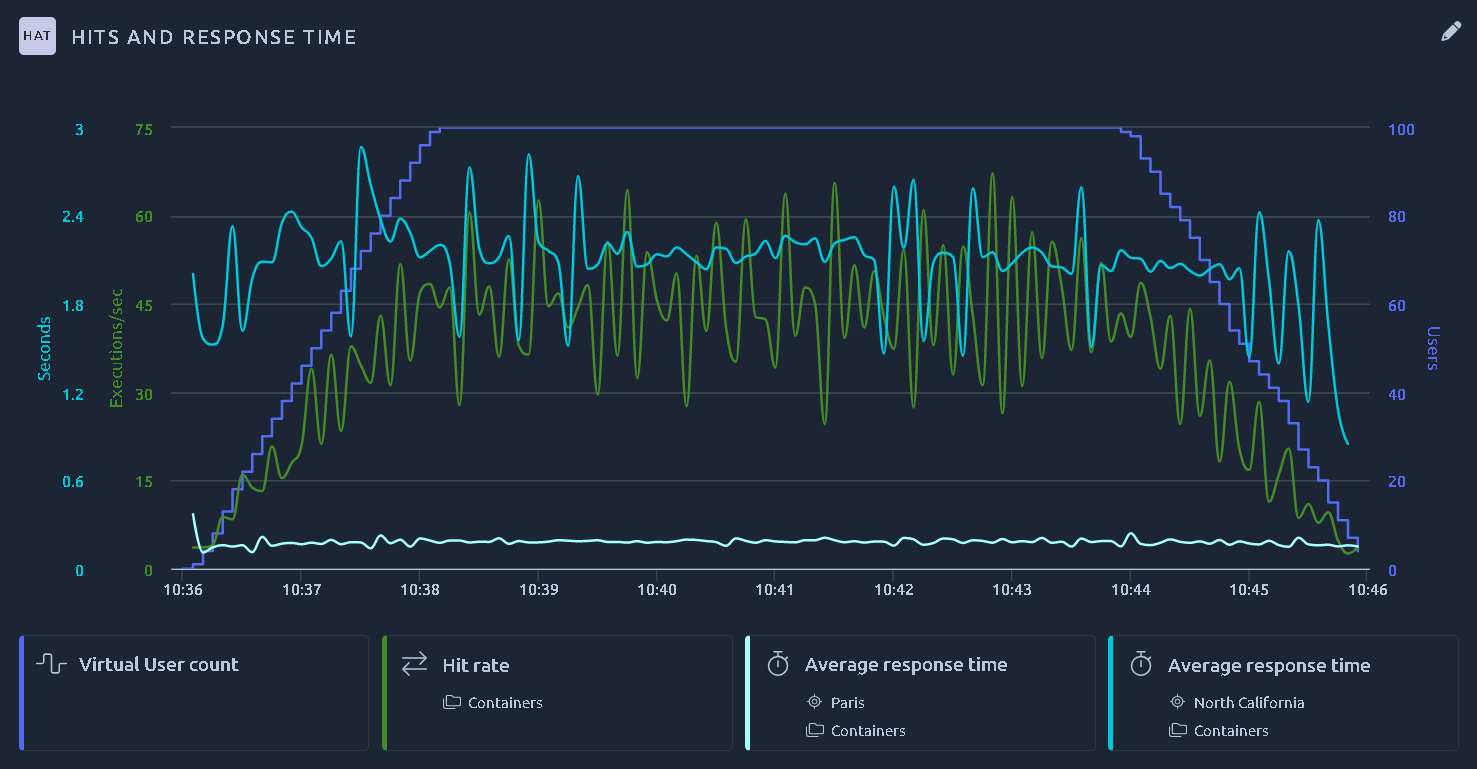 Several metrics are available, please report to the Hit Metrics Availability and Monitoring Metrics Availability tables.
Note
To customize a specific curve, please refer to the documentation page about the legend and metrics.
Export¶
To export the chart please refer to the dedicated documentation page.